Guided Cavern Diving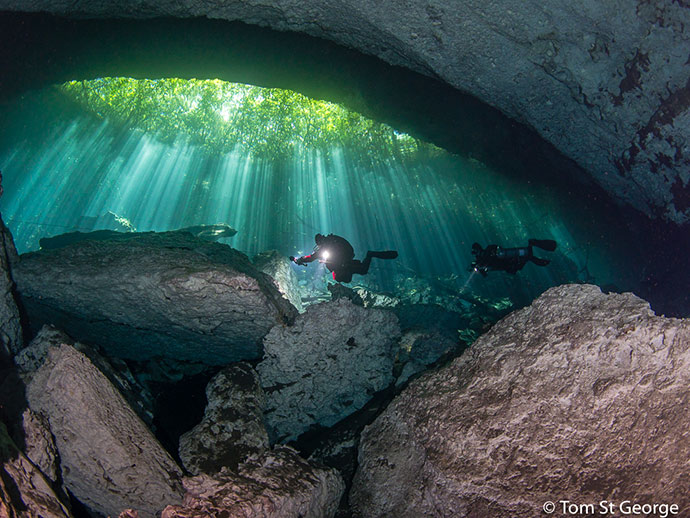 Guided cavern diving is a great way for qualified open water divers to experience the caverns in a safe way, in the company of one of our experienced, cave trained dive. Underworld cavern tours are characterised by:

- Highly experienced guides – either a cave diving instructor or active and highly experienced cave diver.

- Free Nitrox!

- Small groups. Maximum guide:ratio of 1:3.

- Appropriate tours for the group's experience level.

- Only one tour per day to keep things nice and relaxed and dive at your pace.

- Top qualty rental equipment that is regularly serviced.

- An all inclusive price with no hidden costs or supplements for equipment rental, Nitrox or the more remote/expensive cenotes.

- Suitably qualified divers can dive sidemount or twinset configuration at no extra cost.

Cavern Diving costs:

1 Dive –$135
2 Dives –$175
3 Dives - $210
Guided Ocean Diving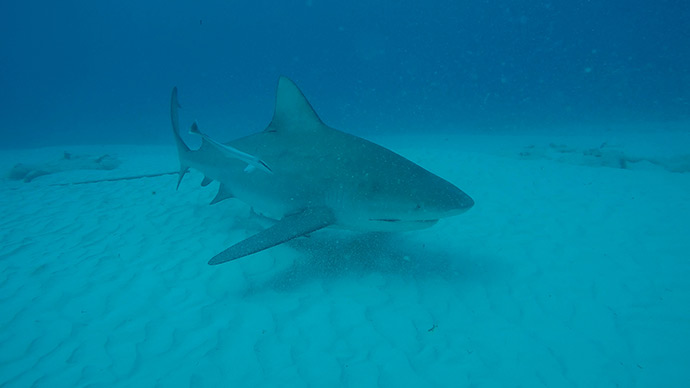 We are very lucky to have the Meso-American reef system (second in size only to Australia's Great Barrier Reef) a few hundred metres off the coast.

We regularly guide at some great dive sites in Tankah Bay, Akumal and off Playa del Carmen. We love diving with the Bull Sharks whilst they are around (November until March) and can arrange day trips to Cozumel for some picturesque walls.

Prices for ocean diving, including transport, boat fees, lunch, equipment and nitrox are:

1 Dive –$135
2 Dives –$175
Guided Cave Diving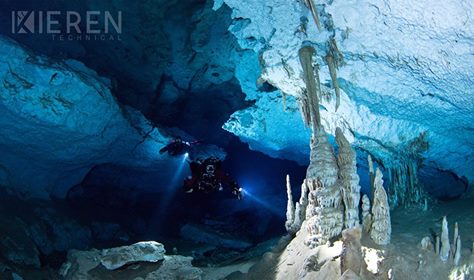 The caves are why we live here, and nothing gives us more pleasure than introducing people to some of our favourite places.

Costs for Open Circuit Cave Dives:

Full Service - $210 per day

This includes all entrance fees, cylinders, nitrox, lunch, transport and any equipment.

Guide/Transport only - $140 per day

As it says on the tin – this just includes guide and transport. Divers pay their own gas and entrances, rent their own cylinders and provide lunch.

Closed circuit diving costs are:

Full Service (includes your cylinders, O2, Diluent and Sorb) - $260 per day

Guide/Transport only - $180 per day

The number of dives in a day will depend on the level of dive. Our usual tours are:

Intro Cave/Cave 1: Four Cave Dives per day
Full Cave/Cave 2: Two Cave Dives per day
CCR/Multistage/Scooter: One or Two Cave Dives per day, depending on dive times.