Making sure new divers receive safe, thorough and enjoyable training is a big responsibility and a great privilege. Recreational courses at Underworld are taught in small groups and use the best equipment available, including single tank wing and backplate systems and Apeks regulators. We make full use of our experience teaching higher level courses to deliver outstanding training and all our recreational divers will have a solid foundation in trim, buoyancy and propulsion techniques.
We want our divers to feel completely comfortable with all skills, so will generally provide a bit of extra time, programming our courses to take a bit longer than most training facilities.
There are no hidden extras – we provide a single, transparent price for all our recreational courses. Certification costs, equipment rental, course materials, boat and cenote fees and lunch are all included.
We can teach through multiple agencies, bringing together the best aspects of each in all our courses. Details of agencies, courses, duration and costs are below:
*The reason costs are "expected" is because at the higher levels, training is purchased and certification is earned. We will provide the best possible training during our packed training days, and give students every opportunity to succeed. It is, however, occasionally necessary to schedule extra days of training if requested by students.
Nitrox Training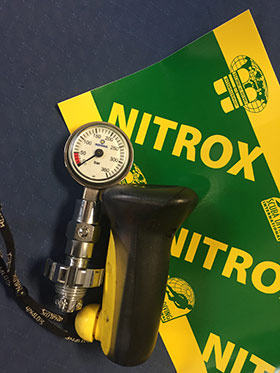 We are enthusiastic advocates of the benefits of Nitrox and provide free Nitrox on all our courses for certified divers. Underworld is pleased to provide Nitrox Training with the following agencies:
| Course | Agency |  Cost |
| --- | --- | --- |
| PADI | Nitrox | $160 |
| BSAC | Nitrox | $90 |
| IANTD | Nitrox | $90 |
| TDI | Nitrox | $90 |
| SDI | Computer Nitrox | $90 |
| RAID | Nitrox | $90 |